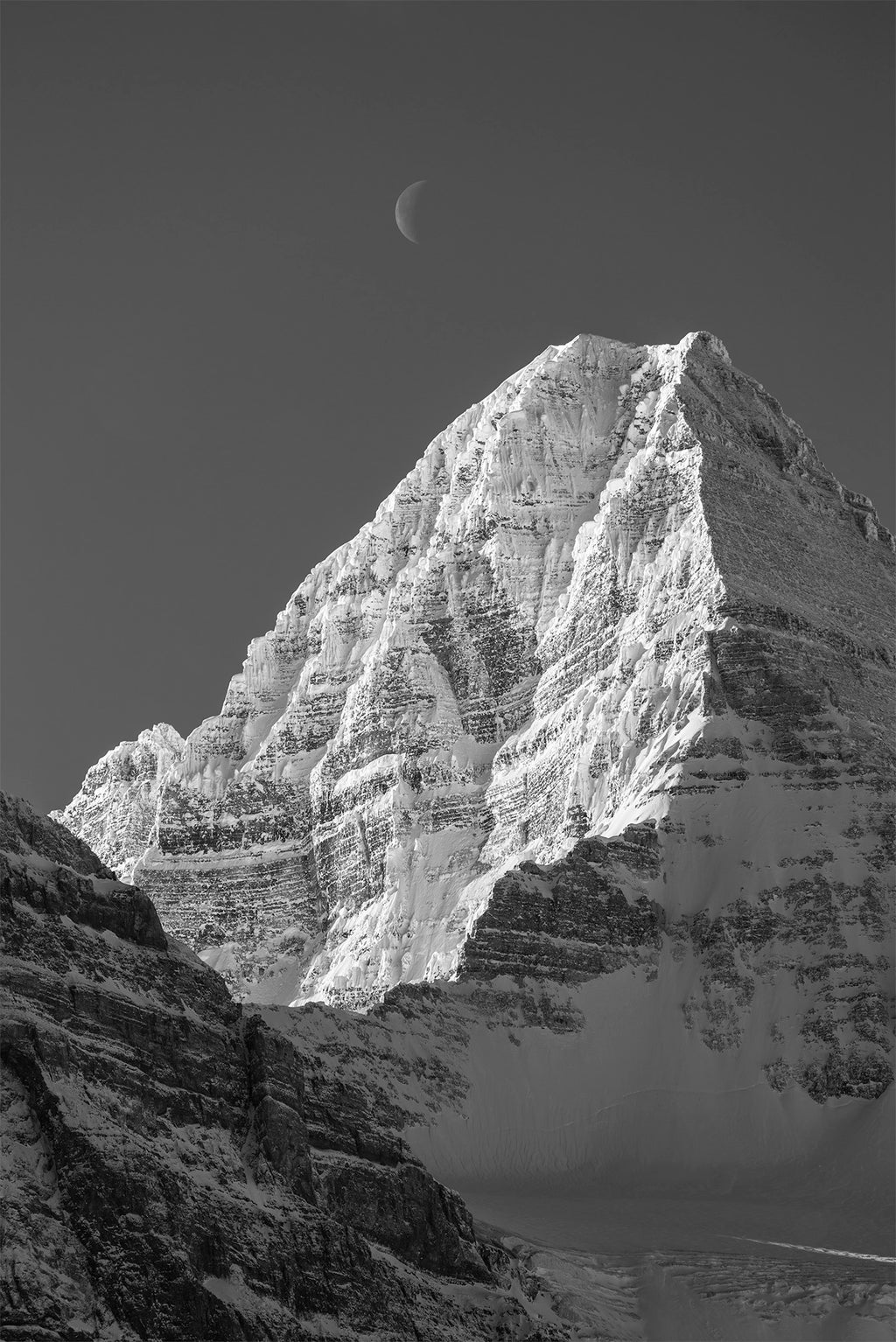 Assiniboine and Waning Moon 24x36 inch Canvas Print
We have run out of stock for this item.
24x36 inch Archival Canvas Print.
Taken on a very cold morning in February 2018 from Assiniboine Lodge, it was -35 degrees Celsius when Ryan captured this image.  "The clarity of the air was incredible at -35" says Ryan, "it was a perfect morning for getting the clearest image of Mount Assiniboine possible"!