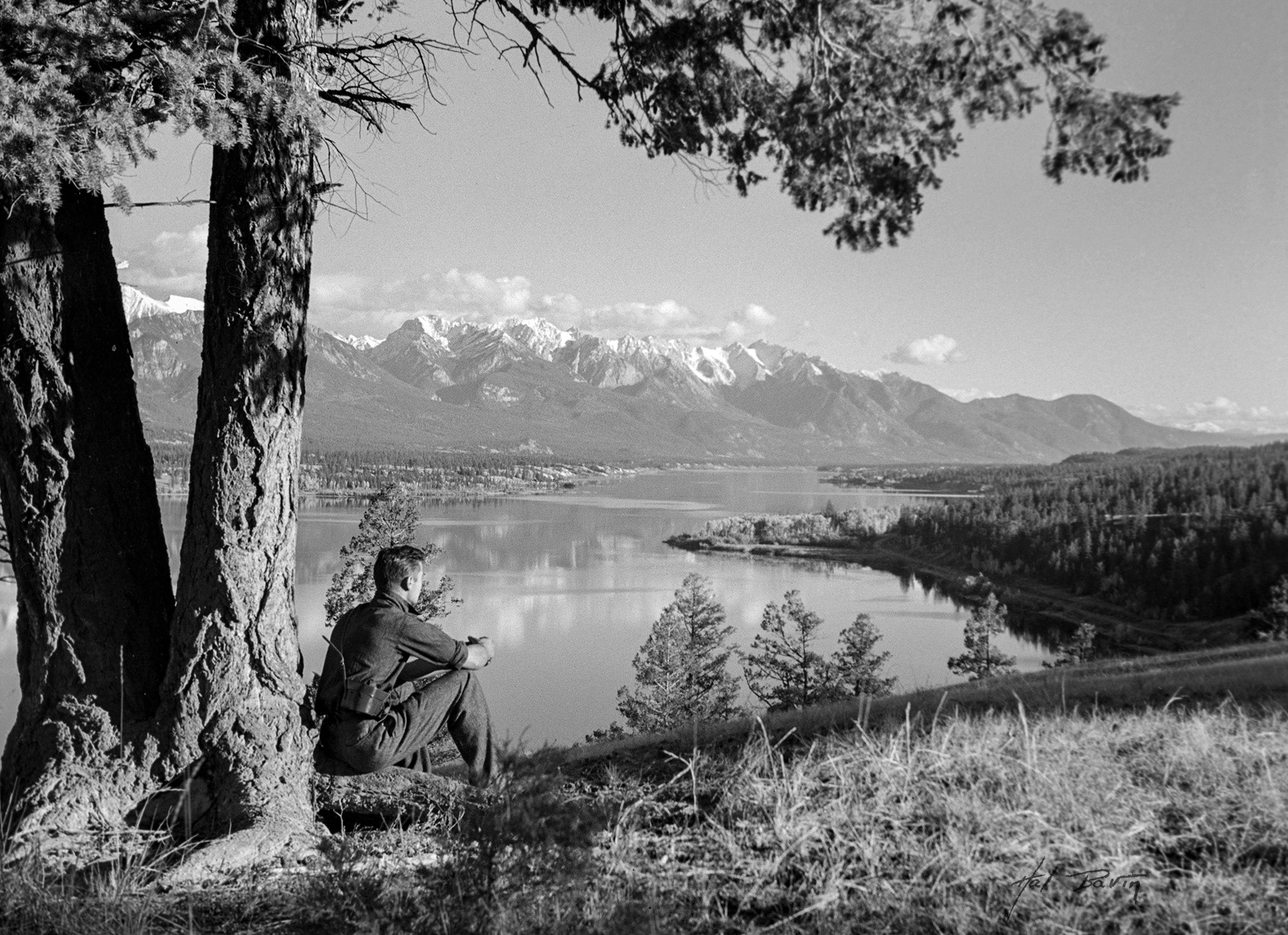 More Mountain Moments 2022
For our second Spring show in as many years we're excited to be taking over Pynelogs Cultural Centre here in Invermere to show a bunch of our work from March 30th until April 19, 2022.
Once again there will be many art forms on display from the Bavin's, including blown glass and photography by Ryan Bavin, painting by his father Pat, and historical hand coloured black and white photographs by Hal, Pat's late father, Ryan's grandfather.
Shawna Tegart, longtime staff member and friend will be showing her amazing work with porcelain as well as Tina Nowatschin, Ryan's partner, will have glass and lithography on display.
Lake Windermere 1940's by Hal Bavin
New this year is a small edition of prints of Hal Bavin's photos printed by Ryan Bavin.  Ryan has digitized a few of the original negatives that are held in the Windermere Valley Museum.  He has then printed them using archival inkjet techniques to create these images on paper.  Some of the proceeds from these prints will go the museum to help fund the facility that has taken care of Hal's photography collection for the last 25+ years.
Sinclair Sheep by Pat Bavin
Pat Bavin has been working on several new collage based paintings over the winter.  It's been several years since Pat have produced a bunch of his paintings using this technique.  We put together a new video on his collage technique here 
Mountain Tropics by Ryan Bavin
Ryan Bavin has been working on his photography over the last year along with a busy year of blown glass production.  Featured in the show this year is more colour images from the mountains around Invermere.  Ryan also has a couple of his glass fish on display this year as well.
Mushrooms by Tina Nowatschin
Tina Nowatschin has had a busy year working with glass in Bavin Studios' hot shop.  She continues to refine her shapes and colour patterns in her series of mushrooms.  Tina is also displaying more of her work in printmaking from her and Ryan's residency at the University of Hawaii.  Tina's prints include images in the techniques of vitreography and lithography.
Eagle vase by Shawna Tegart
Shawna Tegart's work in porcelain includes larger vessel forms as well as wall mounted pieces this year.  Her detailed imagery gets more refined and complex every year as she continues to draw inspiration from the natural environment of the Columbia Valley.