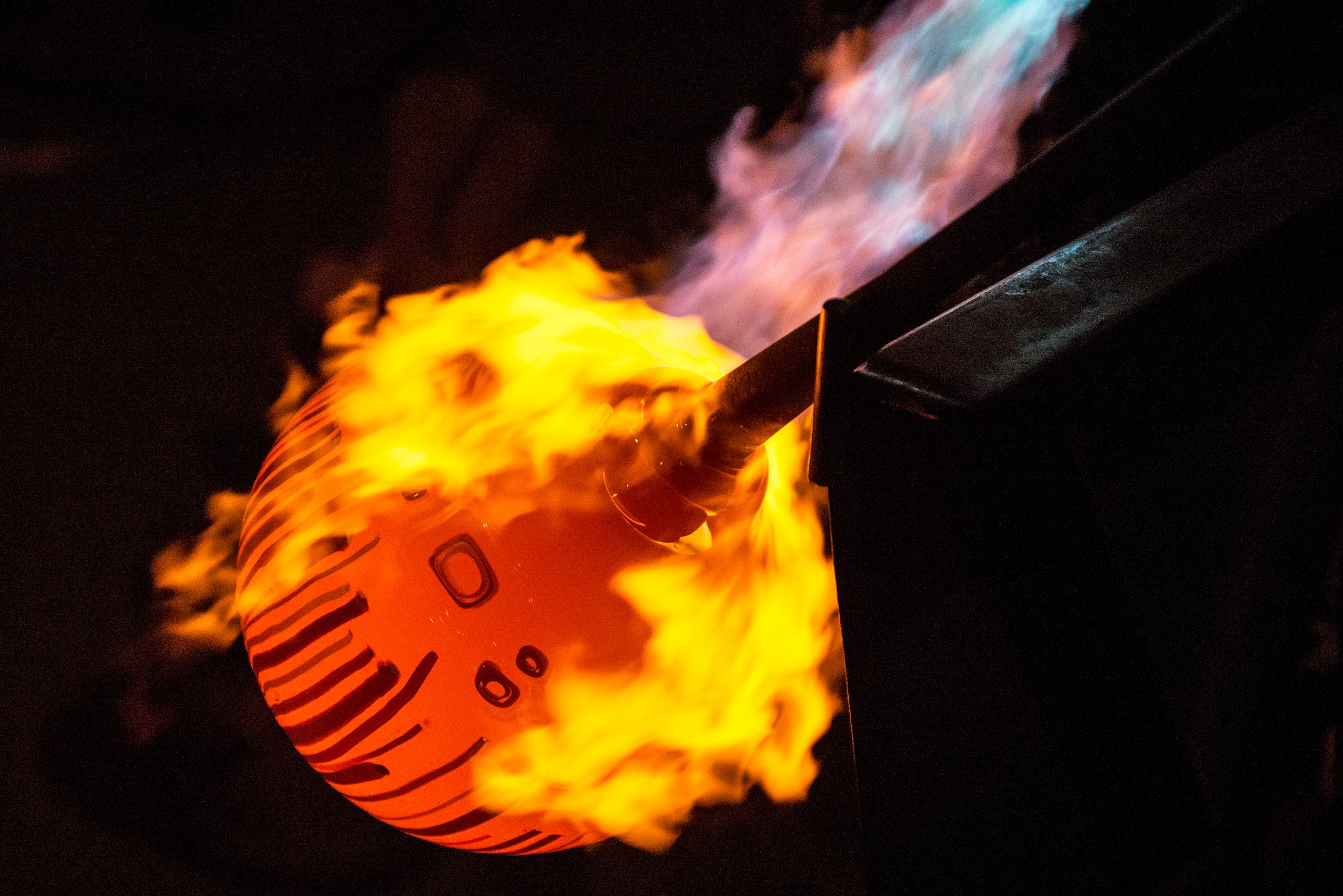 Annual Bavin Glassworks Thanksgiving Show, 2017
Once again we'll be hosting our annual Thanksgiving Show and Party for the 29th year. It's an honour to give thanks to our patrons and friends who have helped shape the lifestyle we live in the Valley.
Summer brought a lot of inspirations for us here at Bavin Glass. Quite a bit of time was spent out in the mountains by the whole Bavin Family.
Ryan shut the furnace off for the hot summer months and spent his time working as a guide for Canadian Mountain Holidays in the local Bugaboo mountains.
Pat and Bonnie also enjoyed some time on remote glaciers in our area - Pat never without his sketchbook!
And Shawna Tegart, our gallery manager, learned some new skills to incorporate into her jewelry while away at a week long workshop in Alberta.
On Saturday October 7th the door opens at 10am. Be sure to sign up for Door Prizes at the front desk throughout Saturday and Sunday. The draw will be on Sunday at 4pm.
Ryan will be creating unique handblown pieces for someone to win at each of the three glassblowing demonstrations on Saturday. The first one is at 11am, the next at 1pm, and the spectacular evening demo starts at 7:30pm.
The door will open for the evening at 7pm when our limited edition cups will be out for sale at the special price of $25 each. They go fast so arrive on time for the best selection!
Bill Cropper and Kurt Reichel of Smarty Pants will be entertaining us during the evening demo and later into the evening. Finger food and refreshments will be available as well.
Over the year we have been rebuilding our website (bavinglass.com) and developed an online store. We will be offering an online store promotional discount of 10% that will be valid until December 6th. Discount code vouchers can be picked up from Bavin Glassworks at anytime we are open on the Thanksgiving weekend. The discount will apply to the work of Ryan, Pat, and Bonnie Bavin.
Bavin Glassworks invites everyone to their studio - gallery located within the artisan row in Meadowland in front of Canadian Tire. For more information, call 250-342-6816, email: bavingl@telus.net, or check out our Facebook page through our website at: www.bavinglass.com